Real Estate in St. Lucia
Investing in World-class Real Estate can qualify as the investment for the Citizenship Program
Investing in World-class Real Estate can qualify as the investment for the Citizenship Program
Every foreign investor and their families qualify for St Lucia citizenship under the real estate investment scheme. This however requires a minimum purchase of USD 300,000 approved property in St Lucia within the real estate class of Hotels, Resorts, and Luxury homes in Saint Lucia.  Moreover, if you intend to buy property in Saint Lucia, you will have to bear the cost of additional fees such as property registration fee, citizenship processing fee, due diligence fee etc.
The Saint Lucia Investment Program goes the extra mile to make the real estate process easier for applicants. The Program carefully selects Real Estate Projects that meet the criteria as investment vehicle for all citizenship applicants. The real estate project must be:
A high-end branded hotel or resort
A high-end boutique property
Any other project that the Minister considers necessary based on the recommendation of the Saint Lucia Citizenship by Investment Board and following due consultation with the Cabinet.
Applicants can then choose from any of the selected options.
Should you have any questions, or if you would like a detailed breakdown of the exact costs for your family, kindly contact us and we will be delighted to help you.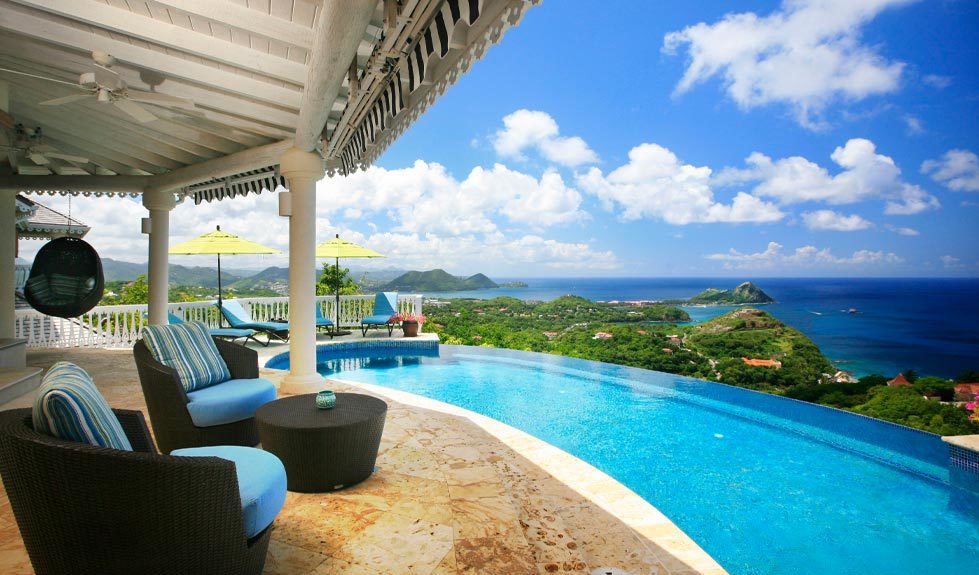 Location:
St. Lucia is located in the Caribbean between the Caribbean Sea and the North Atlantic Ocean.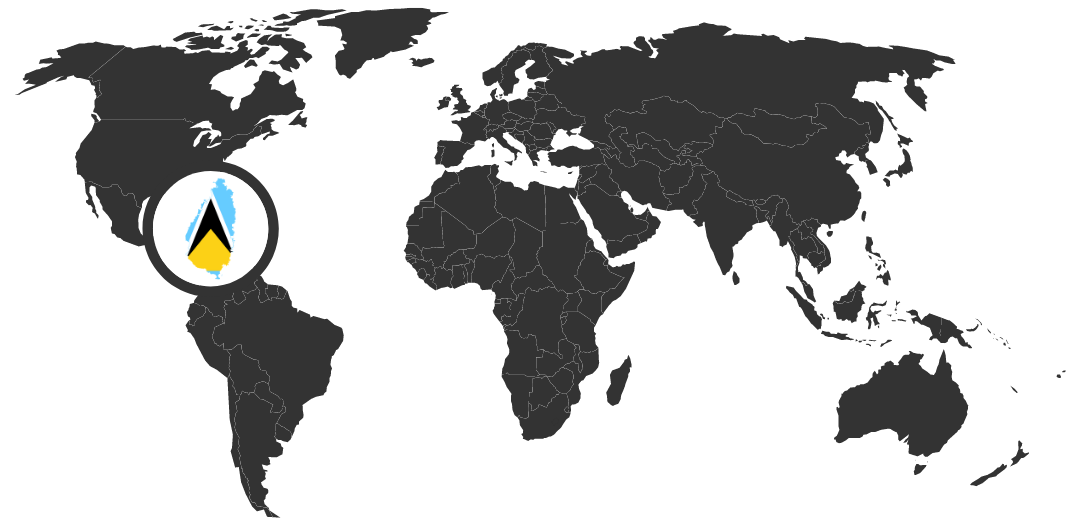 Key Benefits:
• Visa-free or visa-on-arrival travel to 146
countries.
• No physical presence required & no minimum stay required.
• Attractive program and processing costs (from just $100,000).
• Dual citizenship recognized.
• Attractive tax regime. No tax on worldwide income.
• Entire family are eligible. Including spouse, children, parents and siblings.
• Ability to to add additional dependents for up to five years after the main applicant's grant of citizenship.
• Short investment period. 5 years if you invest in property or government bonds.
• Investment required only after approval. Complete investments after receiving citizenship application approval.
Population:
166,400
Economy:
Tourism-based
Capital:
Castries
Time zone:
UTC-4
Total area size:
616 sq. km. (152,216 acres)
Age Demographics:
0-14: 20.35%, 15-24: 15.88%, 25-54: 42.97%, 55-64: 9.58%, 65+: 11.22%
Language:
English (official language) & French patois.
Religions:
Roman Catholic: 61.5%, Protestant: 25.5%, Pentecostal: 8.9%, Baptist: 2.2%, Anglican: 1.6%, Church of God: 1.5%, Other Protestant: 0.9%), Other Christian: 3.4% (includes Evangelical: 2.3% and Jehovah's Witness: 1.1%), Rastafarian: 1.9%, Other: 0.4%, None: 5.9%, Unspecified: 1.4%
Goverment Type:
Parliamentary democracy (Parliament) under a constitutional monarchy and Commonwealth realm.
Currency:
East Caribbean dollars (XCD), tied to USD (1 USD = 2.7 XCD).